Meet The Team
Michael Lanxon, Senior Fire Consultant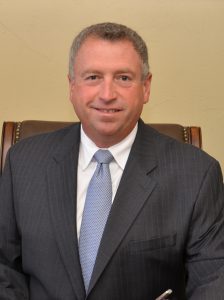 I am a 1982 graduate of the University of Illinois Fire Academy (Fire Service Institute) and attained my AAS degree in Fire Science from Southwestern Illinois College in 1991.
I served as a professional fire fighter for over 30 years, retiring as a Battalion Chief with the Belleville Fire Department in Illinois in 2012. I was a fire suppression supervisor, and served as Chief Officer of the Fire Investigation Unit.
In 1989, I completed the requisites for certification through the International Association of Arson Investigators (IAAI) and am currently a Certified Fire Investigator, having maintained that certification since that time.
I am co-owner of Midwest Fire Consulting Group, LLC. I have been employed in the private sector since 1988, doing consulting work for attorneys, manufacturers and the insurance industry. My expertise is subrogation, fraud, liability and product defense cases. I am certified as an Expert Witness in both Federal and Circuit Courts.
All of my investigations are based on the Scientific Method outlined in NFPA 921, Guide for Fire & Explosion Investigations. My qualifications are in accordance to NFPA 1033, Standard for Professional Qualifications for Fire Investigator.
My Curriculum Vitae and Testimony Record are available upon request.
Main Office
(618) 687-4900
Fax: (618) 808-0190
P.O. Box 1096, Murphysboro, IL 62966
Contact
Michael Lanxon
401 Torchlight Lane
Lebanon, IL 62254
(618) 420-8109