Meet The Team
Curt R. Graff, Senior Fire Consultant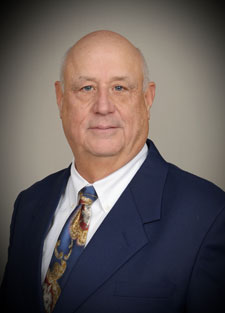 I began my professional career in law enforcement in 1977. Shortly after that I began a parallel career in the fire service. By 1978, I had received several hours of fire investigation training and began investigating the origin and cause of fires for the Murphysboro Fire and Police Department in Murphysboro, IL. Within a few years, other fire service and law enforcement agencies in southern Illinois began to rely on my expertise to assist them in their fire investigation needs.
By 1982, in addition to my law enforcement career, I began a private fire investigation business designed to work with the insurance industry.
I retired from law enforcement in 1993 and continued my career in fire scene investigation and consulting. In 1998 I was employed by Pyr-Tech Investigations as a fire investigator, and became IAAI-CFI certified, a tested program that requires annual training and re-certification.
I have also completed the 120 hour fire investigation training program at the Fire Service Institute at the University of Illinois, Champaign as well as 120 hours of specialized training with The Bureau of Alcohol, Tobacco, and Firearms at the Federal Law Enforcement Training Center in Brunswick, GA.
During my career, I have received more than 1500 hours of training in the field of fire and explosion investigation.
Since 1978, I have conducted more than 3500 fire investigations for law enforcement, fire service, and the insurance industry. During my long and active law enforcement career, I testified on a variety of topics more than 500 times. I have also been certified as an expert witness in state and federal courts as a fire investigator more than 30 times.
Over the last 20 years, the procedures, technology, and the systematic approach to fire investigations have changed. It is imperative that a career fire investigator embrace these changes, work with the industry and continue to learn.
At present, I have taken on a management role. Currently I oversee the day to day operations as well as peer review of all documents that are generated by our agency. I also consult with Our Fire Investigators as well as attorneys and the insurance industry on an as needed basis, to assist them in their fire investigation needs.
Contact
Curt R. Graff
PO Box 1096
Murphysboro, IL 62966
(618) 559-8254