Meet The Team
Steve McBride, Fire Consultant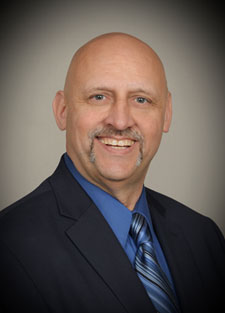 I began my professional career in law enforcement in 1987, serving two years with the Murphysboro, IL Police Department and eight years with the Carbondale, IL Police Department. During that time I investigated all types of crimes and began to develop an interest in the fire service and fire investigation.
In 1997 I was offered the opportunity to transfer to the City of Carbondale Fire Department as a probationary firefighter and was immediately trained as both a fire and arson investigator, certified by the Office of the Illinois State Fire Marshall. In 2006 I was promoted to the rank of Fire Captain and in 2014 was promoted to the rank of Assistant Fire Chief. I still serve in that capacity and fill the role of lead arson investigator for the department. Over the past 35 years, during my off-duty time, I participated in building construction of all types, learning from my father, and became a
licensed electrician.
In 2013 I joined Midwest Fire Consulting Group as a fire consultant and became a Certified Fire Investigator through the International Association of Arson Investigators. I also hold the designations of Certified Fire and Explosion Investigator and Certified Vehicle Fire Investigator from the National Association of Fire Investigators.
Throughout my career I have investigated over 700 fire scenes in both the public and private arenas. I have testified in over 200 criminal and civil trials and have completed the IAAI Expert Witness Testimony Class. I have been court certified as an expert witness in the field of fire investigation.
I pledge to continually enhance my investigation skills through continuing education and training. My goal as a fire investigator is to provide our clients with a professional, timely, and detailed investigation utilizing the scientific method.
Contact
Steve McBride
PO Box 1096
Murphysboro, IL 62966
(618) 303-1503