Meet The Team
Christopher Handshy, Fire Consultant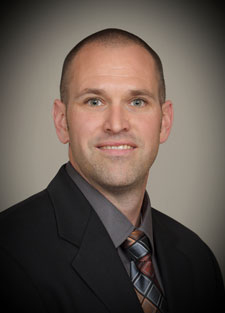 I have been in the fire service since 1996 serving as a volunteer and full-time career firefighter. I currently hold the rank of Captain with City of Litchfield, Illinois Fire Department. As the city's Fire/Arson Investigator I am responsible for investigating all fires within the city. I have also worked as a private fire investigator working for the insurance industry, since 1999. This is where my fascination and passion for fire investigation really took off. At the beginning of my career I was able to shadow experienced and seasoned fire investigators, assisting in approximately 250 investigations.
I have conducted more than 790 origin and cause investigations, forensic scene examinations, explosion analysis, liability issues, and product failures. Working in both the public and private sector has given me the experience to investigate a wide range of fire causes.
I hold a Bachelors Degree in Fire Safety Management from Madison University and an Associates Degree in Fire Science from Lewis and Clark Community College. I am a Certified Fire Investigator (CFI) as well as an Evidence Collection Technician (ECT) through the International Association of Arson Investigators. My certification has been confirmed by the National Board of Fire Service Professional Qualifications (Pro Board).  In addition I am certified as both an Arson and Fire Investigator by the Office of the State
Fire Marshal in Illinois and Missouri.
I am a member of the International Association of Arson Investigators and the Illinois and Missouri Chapters of the International Association of Arson Investigators.
I attend conferences and courses related to forensic origin and cause investigations on a regular basis to further expand my knowledge base on current topics and techniques in the field of forensic fire investigations.
Based on my training, experience, and the use of the Scientific Method, it is my objective to provide our clients with a professional, comprehensive, and factual investigation.
Contact
Christopher Handshy
PO Box 1096
Murphysboro, IL 62966
(217) 851-1940